Helping you with the Loan you need!
I would like to borrow
£
For how long?
months
Representative 49.9% APR.
Representative example: Amount of credit: £750 for 12 months at £77.29 per month.
Total amount repayable is £927.48.
Interest charged is £177.48, interest rate 49.9% pa (variable).
Rates from 11.8% APR to 1575% APR – your Free, No obligation quote and APR will be based on your personal circumstances. Authorised and regulated by the Financial Conduct Authority.
What are Loans for bad Credit?
Loans for Bad Credit are actually a misnomer. There is no such thing as a loan that will specifically give you a bad credit score. Unfortunately, bad credit is the result of financial faux pas on the behalf of the loanee, whether intentional or not.
For this article we are going to trust that you're an honest person who usually pays their bills on time and perhaps have just fallen into some financial difficulties. After all, despite what you hear, the vast majority of people with bad credit aren't in their predicament willingly; they might have had a run of no income, such as a job loss or being on long term sick, a bereavement doesn't always leave an inheritance to cover money traps such as funeral and solicitors costs, and lets not even talk about how messy divorces can get.
Or you might just never have been taught good money management skills and got a little carried away with the credit card.
Reason for loans for bad credit
Either way, loans, and often even the people that take them out, are not always the reason for someone's bad credit.  But most banks and payday loans direct lenders automatically strike you off if you have a low credit score, assuming that, because in the past you have defaulted on payments, you just aren't committed to repaying your debt. And thus, they will withhold credit offers.
What it all basically comes down to is trust. Personal loans lenders want to be able to invest in you on the assumption that they will, over a period of time, regain their money, plus a profit. This is called interest, and can vary in the monthly amount you pay back to your creditor, depending on the terms of your agreement – length of loan, amount, financial stability etc.
The fact of the matter is, a credit score is based on your track record for paying interest and creditors on time and sticking to your agreements. And whilst one missed payment on a store card won't put a black mark against your name, several missed payments most certainly will.
Should I apply for loans for bad credit?
If you find yourself in such a situation, the first thing you should do is contact your payday loans lender and tell them the issue. Honesty in these situations, whilst sometimes embarrassing, is always the best policy, as lenders will often be able to help out in some way, such as by giving you a repayment holiday or re-mortgaging your loan.
But if, however you find yourself on the other side of the fence and your credit score is now, effectively, in the toilet for the next six years, don't despair. What is ironically known as loans for Bad Credit can often be the cure all to your credit score.
Bearing high interest and offering lower amounts over a shorter time frame, loans for bad credit are often easy to apply for and awarded with limited criteria, so long as you have some form of employment/income and are not living solely on benefits.
If you are smart about it, you can rebuild your credit score by taking out a bad credit loan and making your repayments on time or even prior to their due date, and due to the higher interest, your credit score will come back in the clear all the more quickly. Yes, it does mean that over all you are paying perhaps a bit more money than is ideal but it's worth it to have your ability to borrow improve exponentially.
How can CashPanda.co.uk help with a loans for bad credit
We at CashPanda understand that loans for bad credit are in need sometimes for emergency situations when in need of some urgent additional emergency cash for a few months.
Personal loans, short term loans, Payday loans, and bad credit loans CashPanda can help you with. We try to provide a free, no obligation quote service in the most secured and effective way to help our clients when they need us.
CashPanda.co.uk only works with the UK Top Lenders all regulated and approved by the Financial Conduct Authority (FCA).
We have processed over 2million loan applications and received many positive customer reviews. Many of our clients have returned to us time and again to help them with the loan they need.   
To find out if you qualify for a loan, simply fill out our quick and easy online application form and leave the rest up to us.
Always remember that late repayment can cause you serious money problems. For help, go to moneyadviceservice.org.uk
Quick, easy and efficient service. I been approved and received the cash in the same day.
You been really helpful during my emergency. Thank you very much for your help.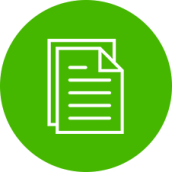 Simply fill out our secured user friendly online form. 
payday loans direct lenders high acceptance uk,while yet payday loan direct lenders;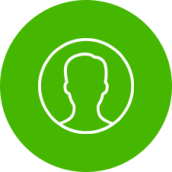 Our Panda will process your application and will look to locate the right loan for you and your circumstances.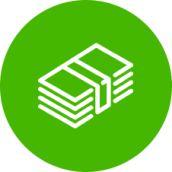 Once you are approved, you will be directed to your special lender to finish the process.
and bad credit payday loans; so loans for bad credit no guarantor;  
Our mission
CashPanda's mission is to genuinely help and protect consumers when they are in need of a Short Term Loan online in the UK.
Cashpanda.co.uk is fully regulated by the UK Financial Conduct Authority (FCA). We have High approval rates and our Panda will help you you get your short term loan online, easily, securely, and Totally Free with no obligation.   
Innovation
Our new and innovative state of the art technology allows us to put you, the customer in the front while, the top lenders compete to lend you the money you need.
Transparent service
CashPanda provide fully transparent service to find you the best* responsible and trusted lender with the cheapest interest rate (APR) possible and terms according to your own special circumstances.
Availability
It doesn't matter if you have bad credit or poor credit, at Cashpanda.co.uk all credit types are considered. We will use our innovative technology to find you a suitable solution straight away
* According to the amount you want to borrow, and your ability to repay the loan among other factors. 
To be eligible to get a loan, you need to:

Be a Legal UK resident 
Instant Payday Loans Online UK

Be 18 years of age or older
Instant Payday Loans Online UK

Have a valid UK bank account, working phone and email
Instant Payday Loans Online UK

Have a regular source of income (min £700 per month)
Instant Payday Loans Online UK