Helping you with the Loan you need!
I would like to borrow
£
For how long?
months
Representative 49.9% APR.
Representative example: Amount of credit: £750 for 12 months at £77.29 per month.
Total amount repayable is £927.48.
Interest charged is £177.48, interest rate 49.9% pa (variable).
Rates from 11.8% APR to 1575% APR – your Free, No obligation quote and APR will be based on your personal circumstances. Authorised and regulated by the Financial Conduct Authority.
What are Bad Credit Loans?
Bad Credit Loans, despite the name, do not actually refer to loans that give you a bad credit score. Bad credit is typically the result of financial mistakes made by the borrower, whether intentional or unintentional.
In this article, we assume that you are an honest individual who generally pays their bills on time but has faced some financial difficulties. It is important to note that the majority of people with bad credit are not in their situation willingly.
Circumstances such as job loss, long-term illness, bereavement expenses, or messy divorces can lead to financial challenges. 
Additionally, some people may lack proper money management skills and may have overspent on credit cards.
Reasons for Bad Credit Loans
It is essential to understand that loans themselves are not always the reason for someone's bad credit. However, many banks and direct lenders of payday loans automatically reject individuals with low credit scores. 
They assume that if you have a history of payment defaults, you are not committed to repaying your debts, which leads to limited credit options.
Ultimately, trust plays a significant role. Personal loan lenders want to invest in borrowers who are likely to repay their debt over time, along with the interest charged. 
Interest rates can vary depending on factors such as the length of the loan, loan amount, and financial stability.
Your credit score reflects your track record of repaying interest and creditors on time while adhering to the terms of your agreements. 
While a single missed payment on a store card may not significantly impact your credit score, multiple missed payments can have adverse effects.
Should I Consider Applying for Bad Credit Loans?
If you find yourself in such a situation, the first step is to contact your payday loan lender and explain the issue. 
Honesty is crucial in these circumstances, despite any potential embarrassment. Lenders are often willing to help in some way, such as offering a repayment holiday or refinancing options.
If you find yourself on the other side, where your credit score has taken a hit and will remain affected for the next six years, don't lose hope. Ironically termed "Bad Credit Loans," these loans can actually help rebuild your credit score.
Bad credit loans typically come with higher interest rates and offer lower loan amounts over a shorter time frame. 
They are often easy to apply for and have limited criteria, requiring some form of employment or income rather than relying solely on benefits.
If you manage these loans wisely, making repayments on time or even ahead of schedule, you can gradually rebuild your credit score. 
Despite the higher interest rates, your credit score will improve more quickly. While it may mean paying slightly more in the long run, it is worth it to improve your borrowing capabilities.
Conclusion
Bad Credit Loans are a potential solution for individuals looking to rebuild their credit scores. By obtaining such loans and consistently making timely repayments, borrowers can gradually restore their creditworthiness. 
While the interest rates may be higher, the ability to borrow in the future makes it a worthwhile investment. Remember, responsible financial management and timely repayments are key to improving your credit score over time.
Warning: late repayment can cause you serious money problems. For Help, go to Money Helper


Quick, easy and efficient service. I been approved and received the cash in the same day.

You been really helpful during my emergency. Thank you very much for your help.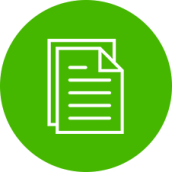 Simply fill out our secured user friendly online form. 
payday loans direct lenders high acceptance uk,while yet payday loan direct lenders;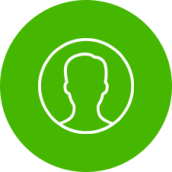 Our Panda will process your application and will look to locate the right loan for you and your circumstances.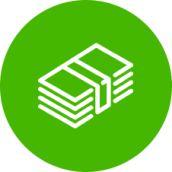 Once you are approved, you will be directed to your lender to finish the process.
and bad credit payday loans; so loans for bad credit no guarantor;  
To be eligible to get a loan, you need to:

Be a Legal UK resident 
Instant Payday Loans Online UK

Be 18 years of age or older
Instant Payday Loans Online UK

Have a valid UK bank account, working phone and email
Instant Payday Loans Online UK

Have a regular source of income 
Instant Payday Loans Online UK