Helping you with the Loan you need!
I would like to borrow
£
For how long?
months
Representative 49.9% APR.
Representative example: Amount of credit: £750 for 12 months at £77.29 per month.
Total amount repayable is £927.48.
Interest charged is £177.48, interest rate 49.9% pa (variable).
Rates from 11.8% APR to 1575% APR – your Free, No obligation quote and APR will be based on your personal circumstances. Authorised and regulated by the Financial Conduct Authority.
Payday Loans Direct Lenders
7 Key Questions to Ask About Payday Loans Direct Lenders
There are many of payday loan direct lenders in the UK today. None is the same and many are not as good as they claim to be. The large number of potential lenders makes it difficult to find a good lender, which is why must dig deeper into the lender's background.
The answers to the following seven key questions about each potential payday loan lender you are considering will help you to find the best lender for you:
#1. Is the lender licensed/authorised/regulated by the FCA?
Before you borrow from any payday Loans lender in the UK, ensure they are licensed and authorised/regulated by the Financial Conduct Authority (FCA). Look for their FCA authorisation number, company registration number, registered office, business name, telephone number and postal address. 
You should be able to find this information easily and quickly from the lender's website. Alternatively, you can check the FCA register at https://register.fca.org.uk/ to see if a lender is authorised by the FCA.
You should only deal with a licensed/authorised/regulated business because it guarantees that it complies with strict legal requirements to protect consumers. Dealing with unlicensed or unauthorised or unregulated payday loan lenders is very risky. You may not be adequately protected as a consumer and the lender may not satisfy all of the legal requirements.
#2. What APR rate do they charge and is it the correct measurement?
Now that you know you are dealing with a licensed and regulated payday lender, it is time to discover how much they are charging.
UK payday lenders state their interest rate charges as an annual percentage rate (APR), which can be confusing because payday loans are intended to be repaid within a month – not a year.
An important thing to note is that you won't actually pay the stated APR charge. Instead, you will pay a fraction of it depending on factors such as how much money you borrow and over what period of time it will be repaid.
The best payday lenders will tell you the total amount of money you will be required to repay before you commit to the loan. That means you shouldn't worry too much about the APR. However, the lower the APR, the less you will have to repay much much less.
#3. Are there any additional or hidden charges?
Some lenders have hidden charges such as charging extra for using the faster payment system to get the money into your bank account. Not all payday lenders are transparent about the charges they add on to the loan. All the payday loans direct lenders who Cashpanda.co.uk works with will charge interest only.
They don't charge you for repaying your loan early and they also don't charge a loan processing fee or other upfront fees before you even agree to having the loan. It is essential that you do your research before agreeing to a loan so that you do not get any unpleasant surprises.
On the subject of additional fees, all payday lenders will charge additional interest for late payment. Such charges are usually clearly stated, and they can be avoided by repaying your loan on time. as late repayment can cause you serious money problems. For help, go to moneyadviceservice.org.uk.
#4. Does the lender offer an online loan application facility and account management tools?
Convenience is what makes payday loans attractive. However, some payday lenders are less convenient to deal with than others – particularly those lenders that do not provide online loan application, processing and account management facilities.
The best payday loan lenders provide online account management that enables you to apply for a short term loan, receive funds, and manage your account easily from the comfort of your own home and a time that suits you.
#5. How secure is the lender's website?
The security of your personal data online is very important. You should assess the security of the lender's website before entering any personal information and or your bank account details. We at Cashpanda.co.uk have award wining online security as well as with all the partners we are working with.
Not every payday loan lender has a secure website. Here are a couple of things to look out for:
Is there padlock symbol next to your address bar? If you can see the lock, then the site is secured.
Check the URL of the lender's website. It should start with "https". This is the secure hypertext transfer protocol.
All good payday loan direct lenders use these security features on their website. Your personal data and bank account details are at risk of being stolen if the website lacks both of these features. Choose another lender if the prospective lender's website lacks these security features.
Cashpanda.co.uk is fully secures, and we always make sure to look after and protect our clients.
#6. What do the reviews say?
It is very informative to look at what the payday lender's past and present customers are saying. Pay particular attention to the 1 to 3 star ratings and pay close attention to how the lender deals with complaints and responds to poor reviews. The best lenders have the highest overall ratings, but none is perfect which is why the 4 and 5 star reviews should also be treated with some caution.
Reviews are a good way of getting first-hand information about what it is like dealing with your prospective payday loan lender. Payday loan review sites that are most popular are Trustpilot and google reviews, where you can read some of the comments of the happy and unhappy clients
#7. Does the lender have a disclaimer?
Responsible payday loan lenders, like the ones Cashpanda.co.uk works with, make it clear to their customers that payday loans are unsuitable for long-term borrowing, nor are they for individuals who are in financial difficulty.
Any payday lender that fails to warn prospective borrowers of these risks is not operating in the borrower's best interests. Just as you need to know how to get the best out of your payday loan, you also need to know when a payday loan is not appropriate for you.
One must stress the warning that late repayment can cause you serious money problems. For help, go to moneyadviceservice.org.uk.
The answers to these seven questions will help you identify the best UK payday loan lender for you. In addition, a payday loan site such as Cashpanda.co.uk will do its best to find you the loan you need with the most suitable payday loan lender for you.
Furthermore, Cashpanda.co.uk only works with UK payday lenders that are regulated by the Financial Conduct Authority (FCA).
To find out if you qualify for a payday loan, simply fill out our quick and easy online application form and leave the rest up to us.,
Quick, easy and efficient service. I been approved and received the cash in the same day.
You been really helpful during my emergency. Thank you very much for your help.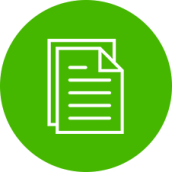 Simply fill out our secured user friendly online form. 
payday loans direct lenders high acceptance uk,while yet payday loan direct lenders;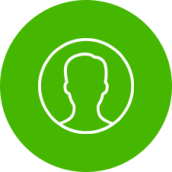 Our Panda will process your application and will look to locate the right loan for you and your circumstances.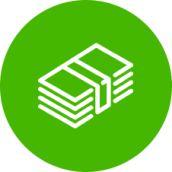 Once you are approved, you will be directed to your special lender to finish the process.
and bad credit payday loans; so loans for bad credit no guarantor;  
Our mission
CashPanda's mission is to genuinely help and protect consumers when they are in need of a Short Term Loan online in the UK.
Cashpanda.co.uk is fully regulated by the UK Financial Conduct Authority (FCA). We have High approval rates and our Panda will help you you get your short term loan online, easily, securely, and Totally Free with no obligation.   
Innovation
Our new and innovative state of the art technology allows us to put you, the customer in the front while, the top lenders compete to lend you the money you need.
Transparent service
CashPanda provide fully transparent service to find you the best* responsible and trusted lender with the cheapest interest rate (APR) possible and terms according to your own special circumstances.
Availability
It doesn't matter if you have bad credit or poor credit, at Cashpanda.co.uk all credit types are considered. We will use our innovative technology to find you a suitable solution straight away
* According to the amount you want to borrow, and your ability to repay the loan among other factors. 
To be eligible to get a loan, you need to:

Be a Legal UK resident 
Instant Payday Loans Online UK

Be 18 years of age or older
Instant Payday Loans Online UK

Have a valid UK bank account, working phone and email
Instant Payday Loans Online UK

Have a regular source of income (min £700 per month)
Instant Payday Loans Online UK