Helping you with the Loan you need!
I would like to borrow
£
For how long?
months
Representative 49.9% APR.
Representative example: Amount of credit: £750 for 12 months at £77.29 per month.
Total amount repayable is £927.48.
Interest charged is £177.48, interest rate 49.9% pa (variable).
Rates from 11.8% APR to 1575% APR – your Free, No obligation quote and APR will be based on your personal circumstances. Authorised and regulated by the Financial Conduct Authority.
How Artificial Intelligence Is Transforming the Loans Market in the UK
Introduction:
Artificial Intelligence  (AI) has emerged as a game-changer in various industries, and the loans market is no exception.
With its ability to process vast amounts of data, analyse patterns, and make accurate predictions, Artificial Intelligence Loans, AI is revolutionizing the lending landscape in the UK.
In this article, we will explore the ways in which AI is reshaping the loans market and the benefits it brings to borrowers and lenders alike.
1. Streamlining Loan Application Processes:
Traditionally, applying for a loan involved extensive paperwork and a lengthy approval process.
However, AI-powered systems are automating and streamlining these processes, making loan applications faster and more convenient.
With AI algorithms, borrowers can now complete applications online, and AI-powered systems can quickly assess the eligibility and creditworthiness of applicants, significantly reducing the time it takes for loan approval.
2. Enhanced Credit Risk Assessment:
One of the most significant impacts of AI in the loans market is its ability to improve credit risk assessment.
By analysing vast amounts of data, including financial records, credit histories, and even social media profiles, AI algorithms can assess the creditworthiness of borrowers more accurately.
This allows lenders to make more informed decisions, minimizing the risk of defaults and improving overall loan portfolio performance.
3. Personalized Loan Offerings:
AI algorithms have the capability to analyse individual borrower data and preferences to generate personalized loan offerings.
By considering factors such as income, spending patterns, and credit history, AI systems can tailor loan terms, interest rates, and repayment schedules to match the specific needs of borrowers.
This level of personalization enhances the borrower's experience and increases the likelihood of loan approval and successful repayment.
4. Fraud Detection and Prevention:
Loan fraud is a significant concern for lenders, but AI technologies are making substantial strides in fraud detection and prevention. 
AI systems can analyse vast amounts of data in real-time, detecting patterns and anomalies that indicate potential fraudulent activities.
By identifying suspicious behaviour early on, AI helps lenders mitigate risks, prevent financial losses, and protect both borrowers and the institution.
5. Efficient Customer Service:
AI-powered chatbots and virtual assistants are transforming customer service in the loans market. These AI-driven interfaces can handle basic customer inquiries, provide loan-related information, and guide borrowers through the application process.
By leveraging natural language processing and machine learning, Artificial Intelligence Loans, AI-powered customer service tools offer 24/7 support, reducing response times, and improving overall customer satisfaction.
Conclusion:
Artificial Intelligence is revolutionizing the loans market in the UK by automating processes, improving credit risk assessment, personalizing loan offerings, detecting fraud, and enhancing customer service.
These advancements not only benefit lenders by increasing efficiency and reducing risks but also provide borrowers with a more convenient and personalized loan experience.
As Artificial Intelligence Loans, AI continues to evolve, its impact on the loans market will undoubtedly grow, creating a more inclusive and efficient lending ecosystem for all.
Quick, easy and efficient service. I been approved and received the cash in the same day.

You been really helpful during my emergency. Thank you very much for your help.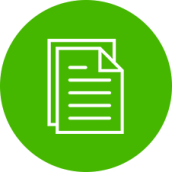 Simply fill out our secured user friendly online form. 
payday loans direct lenders high acceptance uk,while yet payday loan direct lenders;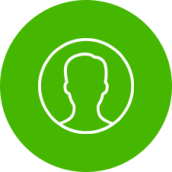 Our Panda will process your application and will look to locate the right loan for you and your circumstances.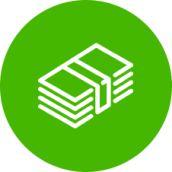 Once you are approved, you will be directed to your special lender to finish the process.
and bad credit payday loans; so loans for bad credit no guarantor;  
Our mission
CashPanda's mission is to genuinely help and protect consumers when they are in need of a Short Term Loan online in the UK.
Cashpanda.co.uk is fully regulated by the UK Financial Conduct Authority (FCA). We have High approval rates and our Panda will help you you get your short term loan online, easily, securely, and Totally Free with no obligation.   
Innovation
Our new and innovative state of the art technology allows us to put you, the customer in the front while, the top lenders compete to lend you the money you need.
Transparent service
CashPanda provide fully transparent service to find you the best* responsible and trusted lender with the cheapest interest rate (APR) possible and terms according to your own special circumstances.
Availability
It doesn't matter if you have bad credit or poor credit, at Cashpanda.co.uk all credit types are considered. We will use our innovative technology to find you a suitable solution straight away
* According to the amount you want to borrow, and your ability to repay the loan among other factors. 
To be eligible to get a loan, you need to:

Be a Legal UK resident 
Instant Payday Loans Online UK

Be 18 years of age or older
Instant Payday Loans Online UK

Have a valid UK bank account, working phone and email
Instant Payday Loans Online UK

Have a regular source of income 
Instant Payday Loans Online UK