Helping you with the Loan you need!
I would like to borrow
£
For how long?
months
Representative 49.9% APR.
Representative example: Amount of credit: £750 for 12 months at £77.29 per month.
Total amount repayable is £927.48.
Interest charged is £177.48, interest rate 49.9% pa (variable).
Rates from 11.8% APR to 1575% APR – your Free, No obligation quote and APR will be based on your personal circumstances. Authorised and regulated by the Financial Conduct Authority.
What are Cash Advance Loans
Cash Advance Loan. The average family home in the UK doesn't have a lot of money in their saving account. The cost of living is higher now and if you have kids or other responsibilities to think about, it's not uncommon to live from month to month on your wages. This means that when something happens you weren't expecting, it can leave you with some financial worries.
Unfortunately, emergencies can happen when you least expect them and they always seem to be expensive. For example, your car may break down and need repair from the local garage, otherwise you can't get to work. Perhaps you've got a roof leak over the winter and it's needing fixed immediately to prevent further damage to your home. Whatever the problem is, you can find that you don't have enough money in your savings account to cover it. So, what should you do now?
First of all, don't panic. There are ways you can get around this financial problem without getting yourself into trouble. We'd recommend a cash advance. We call this a short-term or payday loan. This can provide you with the cash you need for your emergency. This means you'll have money for the problem, as well as enough to live until payday comes around. Sounds good, right?
Let's find out a little bit more about cash advance loans and what you can do when you need cash now.


What Are the Benefits of a Cash Advance Loan?
So, why should you consider a cash advance loan? Well, it is a great way to receive money in the case of an emergency. There are no limits on what you can spend the money on from this short-term loan. This is totally up to you. This means that you're free to use the money for anything, such as a boiler replacement, new car or even to pay off a holiday. Of course, we would always recommend choosing a cash advance loan for something that is an emergency. This is a way to avoid unnecessary loans that you may struggle to pay back later on. A cash advance loan should be used as a way to remove the financial strain and stress you may be experiencing right now before payday comes around.
In addition, cash advance loans tend to be for small amounts of money. But the good thing is that you can choose a repayment option that suits your financial situation. For example, if you just need some extra cash before payday then this is going to be a great option for you. Alternatively, you can choose to pay the loan back over several months. The main thing is that you find a repayment plan that you know you can make work. Of course, you should also bear in mind that there will be interest to pay back on top of the money that you've borrowed.
We all find ourselves in financial hardship sometimes. But the advantage of a cash advance loan is that the money can be with you sooner than you think. It's often easier to get a cash advance loan than a long-term loan. This means that the money will be with you so you can use it straight away.


Where Can I Get a Cash Advance Loan?
If you are looking for a short term loan for bad credit, as cashpanda.co.uk we put you the customer first!
Our goal is to help you find the loan you need for 100% Free, No obligation quote, in the best, fast, secured and easy way.
Instead of filling loads of tricky and hard forms, you just fill in Cashpanda's Simple and Easy form, without being hard credit checked saving you time and a lot of hassle.
We know the market and can help you find you the best deals from the panel of FCA approved direct lenders as well as other products and solutions.


Simply choose how much you need to borrow, and for how long. Fill in our easy form (It takes 2min). Click Submit, and our supper technology will find your loan in less than 100 seconds. Once a loan is found you will be redirected to the lender who approved your loan. If not approved for a loan, you will be redirected to a product or another solution.
Please make sure you read all the terms and conditions as well as all the details before you agree to anything.
Cashpanda.co.uk is here to help and protect our customers from scam and spam sites. By filling only one easy form to reach the whole lenders panel, will be increasing your chances to get the loan you need without affecting your credit score.
Cashpanda.co.uk is fully approved and regulated by the FCA and the ICO.
We are 100% Free, No obligation quote as well as all credits are considered. We will not spam you, call you or send you messages afterwards as we value your privacy.
So, if you need a short term loan for bad credit to help your financial situation, we can help you find the best deal at Cashpanda.co.uk
Quick, easy and efficient service. I been approved and received the cash in the same day.
You been really helpful during my emergency. Thank you very much for your help.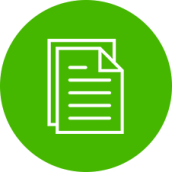 Simply fill out our secured user friendly online form. 
payday loans direct lenders high acceptance uk,while yet payday loan direct lenders;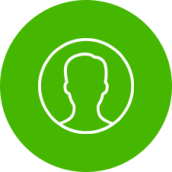 Our Panda will process your application and will look to locate the right loan for you and your circumstances.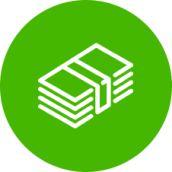 Once you are approved, you will be directed to your special lender to finish the process.
and bad credit payday loans; so loans for bad credit no guarantor;  
Our mission
CashPanda's mission is to genuinely help and protect consumers when they are in need of a Short Term Loan online in the UK.
Cashpanda.co.uk is fully regulated by the UK Financial Conduct Authority (FCA). We have High approval rates and our Panda will help you you get your short term loan online, easily, securely, and Totally Free with no obligation.   
Innovation
Our new and innovative state of the art technology allows us to put you, the customer in the front while, the top lenders compete to lend you the money you need.
Transparent service
CashPanda provide fully transparent service to find you the best* responsible and trusted lender with the cheapest interest rate (APR) possible and terms according to your own special circumstances.
Availability
It doesn't matter if you have bad credit or poor credit, at Cashpanda.co.uk all credit types are considered. We will use our innovative technology to find you a suitable solution straight away
* According to the amount you want to borrow, and your ability to repay the loan among other factors. 
To be eligible to get a loan, you need to:

Be a Legal UK resident 
Instant Payday Loans Online UK

Be 18 years of age or older
Instant Payday Loans Online UK

Have a valid UK bank account, working phone and email
Instant Payday Loans Online UK

Have a regular source of income (min £700 per month)
Instant Payday Loans Online UK