Helping you with the Loan you need!
I would like to borrow
£
For how long?
months
Representative 49.9% APR.
Representative example: Amount of credit: £750 for 12 months at £77.29 per month.
Total amount repayable is £927.48.
Interest charged is £177.48, interest rate 49.9% pa (variable).
Rates from 11.8% APR to 1575% APR – your Free, No obligation quote and APR will be based on your personal circumstances. Authorised and regulated by the Financial Conduct Authority.
How to Get 12 Month Payday Loans with No Guarantor
Are you on the hunt for a long-term loan to help you out with your financial troubles? When you're suddenly hit with a huge bill you aren't expecting, it can be stressful and worrying. Perhaps your car has broken down and you can't get to work or your kitchen has an urgent plumbing problem. You may not know how you're going to be able to afford to fix the problems if you live month-to-month on your salary and don't have a lot of savings.
But the good news is that you don't have to panic; you may be able to enjoy 12 month payday loans with no guarantor. Let's find out a bit more about them so you can make up your mind.
What is a Guarantor?
It's also important to understand who a guarantor is. Essentially, this is a person you know who takes responsibility if you can't pay your debt. They are often referred to as a 'surety', as they guarantee to pay the debt you owe in a loan obligation if you can't for any reason. In other words, they're pledging their own assets to ensure the loan issuer gets their money back in the event you are unable to pay. A guarantor can be anybody you know and that co-signs the loan agreement. Normally, this is a close friend or family member; particularly, a parent or other close relative.
12 Month Payday Loans with No Guarantor
If you're interested in a 12 month payday loan, you may think that it's necessary to have a guarantor in place. This is especially true if you have bad credit. But there is no need to worry; it's still possible to enjoy 12 month payday loans with no guarantor and even if you have bad credit. They're not as rare as they once used to be and now lenders are more willing to look at other financial information than just your credit score. This means that you can enjoy a loan when you could so with some financial help.
So, what will lenders take into account before giving you a 12 month payday loan? They're going to want to see some information about your finances. This will include having a UK bank account and being in employment. So, you'll need to provide proof of income so payday loan lenders can see that they'll get their money back from you every month if they give you money.
It's always important to remember that payday loans can have high interest rates. This means that when you're choosing a loan amount, always factor this into your finances. The last thing you want is to take out a loan and find it hard living month-to-month with your salary.
Quick, easy and efficient service. I been approved and received the cash in the same day.

You been really helpful during my emergency. Thank you very much for your help.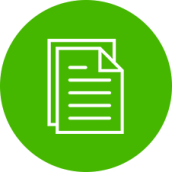 Simply fill out our secured user friendly online form. 
payday loans direct lenders high acceptance uk,while yet payday loan direct lenders;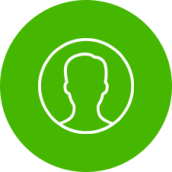 Our Panda will process your application and will look to locate the right loan for you and your circumstances.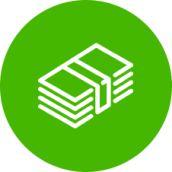 Once you are approved, you will be directed to your special lender to finish the process.
and bad credit payday loans; so loans for bad credit no guarantor;  
Our mission
CashPanda's mission is to genuinely help and protect consumers when they are in need of a Short Term Loan online in the UK.
Cashpanda.co.uk is regulated in the UK. We have High approval rates and our Panda will help you you get your short term loan online, easily, securely, and Totally Free with no obligation.
Innovation
Our new and innovative state of the art technology allows us to put you, the customer in the front while, the top lenders compete to lend you the money you need.
Transparent service
CashPanda provide fully transparent service to find you the best* responsible and trusted lender with the cheapest interest rate (APR) possible and terms according to your own special circumstances.
Availability
It doesn't matter if you have bad credit or poor credit, at Cashpanda.co.uk all credit types are considered. We will use our innovative technology to find you a suitable solution straight away
* According to the amount you want to borrow, and your ability to repay the loan among other factors.
To be eligible to get a loan, you need to:

Be a Legal UK resident 
Instant Payday Loans Online UK

Be 18 years of age or older
Instant Payday Loans Online UK

Have a valid UK bank account, working phone and email
Instant Payday Loans Online UK

Have a regular source of income (min £700 per month)
Instant Payday Loans Online UK