Helping you with the Loan you need!
I would like to borrow
£
For how long?
months
Representative 49.9% APR.
Representative example: Amount of credit: £750 for 12 months at £77.29 per month.
Total amount repayable is £927.48.
Interest charged is £177.48, interest rate 49.9% pa (variable).
Rates from 11.8% APR to 1575% APR – your Free, No obligation quote and APR will be based on your personal circumstances. Authorised and regulated by the Financial Conduct Authority.
What are Personal Loans? 
Ever fancied a new car? Or to decorate the living room but not had the budget to do it? Aside from saving for weeks, if not months, there are few options for increasing your shortfall when it comes to large expenses. It's not always feasible to wait for the extra cash advance to free up from your monthly budget or to hope for that pay rise to come along.
Personal loans are a good way of getting those things you want or need now, and paying for them later.
How to get Personal Loans?
The criteria for gaining a personal loan can vary but usually sticks to the following principles; you must have a good credit history (some bad credit will be considered), no outstanding CCJ's or unresolved debt issues, a solid income that exceeds your expenses leaving a large enough and comfortable enough cushion for you to make loan repayments (so as not to leave you in dire straights at the end of the month or the creditor to become out of pocket) and clear intentions as to what you are going to use the money for (repayment of loans and credit cards is taboo here but your usually more than welcome to redecorate the kitchen).
Once the above conditions are met, the loans direct lender can then calculate the best offers for you. This essential boils down to the equation of monies in versus monies out equals amount offered and interest due, though it's not quite this simplistic.
Needless to say, however, you won't be the one doing the maths on this one, and your emergency cash lender will lay it all out clearly as to what they can offer you, how much and for how long, as well as what you will pay back over the months/years and the interest variable.
Of course, if you are a good customer i.e. you make your regular payments on time and in full, there are also a few boons that will come your way. Several lenders or banks will allow responsible loanees the option of having one or two loan repayment holidays a year, allowing you to shave some expenditure of your monthly budget, say around Christmas, and tack it onto the end of your loan repayment term. They might also be willing to up your borrowed amount or downsizes and prologue your monthly repayments (although this is less likely).
Other advantages of personal loans
As well as the aforementioned perks of a personal loan they also offer the secondary advantage of potentially freeing up some of your monthly budget in advance. As most personal loans, Payday loans and short term loans  will pay out one month prior to the first repayment, not only do you have your lump sum but you also have the 'repayment' money free too. If you are also a savvy shopper, you might have noticed that a higher amount borrowed comes with the better deal, and chances are you have more money then you need for the purchase in mind. A good way to utilise this is to put the repayment money in a savings account and start the good practise of reserving that money for repayment early on, and keeping a buffer in your budget each month with the extra, so that you know you will never miss a repayment.
How can CashPanda.co.uk help with a personal loans
We at CashPanda understand that cash advance is in need sometimes for emergency situations when in need of some urgent additional emergency cash for a few months.
Personal loans, short term loans, Payday loans, and bad credit loans CashPanda can help you with. We try to provide a free, no obligation quote service in the most secured and effective way to help our clients when they need us.
CashPanda.co.uk only works with the UK Top Lenders all regulated and approved by the Financial Conduct Authority (FCA).
We have processed over 2million loan applications and received many positive customer reviews. Many of our clients have returned to us time and again to help them with the loan they need.   
To find out if you qualify for a loan, simply fill out our quick and easy online application form and leave the rest up to us.
Always remember that late repayment can cause you serious money problems. For help, go to moneyadviceservice.org.uk
Quick, easy and efficient service. I been approved and received the cash in the same day.
You been really helpful during my emergency. Thank you very much for your help.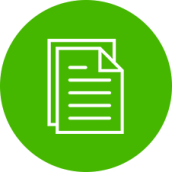 Simply fill out our secured user friendly online form. 
payday loans direct lenders high acceptance uk,while yet payday loan direct lenders;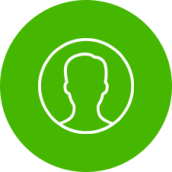 Our Panda will process your application and will look to locate the right loan for you and your circumstances.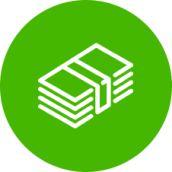 Once you are approved, you will be directed to your special lender to finish the process.
and bad credit payday loans; so loans for bad credit no guarantor;  
Our mission
CashPanda's mission is to genuinely help and protect consumers when they are in need of a Short Term Loan online in the UK.
Cashpanda.co.uk is fully regulated by the UK Financial Conduct Authority (FCA). We have High approval rates and our Panda will help you you get your short term loan online, easily, securely, and Totally Free with no obligation.   
Innovation
Our new and innovative state of the art technology allows us to put you, the customer in the front while, the top lenders compete to lend you the money you need.
Transparent service
CashPanda provide fully transparent service to find you the best* responsible and trusted lender with the cheapest interest rate (APR) possible and terms according to your own special circumstances.
Availability
It doesn't matter if you have bad credit or poor credit, at Cashpanda.co.uk all credit types are considered. We will use our innovative technology to find you a suitable solution straight away
* According to the amount you want to borrow, and your ability to repay the loan among other factors. 
To be eligible to get a loan, you need to:

Be a Legal UK resident 
Instant Payday Loans Online UK

Be 18 years of age or older
Instant Payday Loans Online UK

Have a valid UK bank account, working phone and email
Instant Payday Loans Online UK

Have a regular source of income (min £700 per month)
Instant Payday Loans Online UK