Helping you with the Loan you need!
I would like to borrow
£
For how long?
months
Representative 49.9% APR.
Representative example: Amount of credit: £750 for 12 months at £77.29 per month.
Total amount repayable is £927.48.
Interest charged is £177.48, interest rate 49.9% pa (variable).
Rates from 11.8% APR to 1575% APR – your Free, No obligation quote and APR will be based on your personal circumstances. Authorised and regulated by the Financial Conduct Authority.
What are Personal Loans?
Ever fancied a new car? Or to decorate the living room but not had the budget to do it? Aside from saving for weeks, if not months, there are few options for increasing your shortfall when it comes to large expenses. It's not always feasible to wait for the extra cash advance to free up from your monthly budget or to hope for that pay rise to come along.
The criteria for gaining a personal loan can vary but usually sticks to the following principles; you must have a good credit history (some bad credit will be considered).

No outstanding CCJ's or unresolved debt issues, a solid income that exceeds your expenses leaving a large enough and comfortable enough cushion for you to make loan repayments (so as not to leave you in dire straights at the end of the month or the creditor to become out of pocket) and clear intentions as to what you are going to use the money for (repayment of loans and credit cards is taboo here but your usually more than welcome to redecorate the kitchen).
Once the above conditions are met, the loans direct lender can then calculate the best offers for you. This essential boils down to the equation of monies in versus monies out equals amount offered and interest due, though it's not quite this simplistic.
Needless to say, however, you won't be the one doing the maths on this one, and your emergency cash lender will lay it all out clearly as to what they can offer you, how much and for how long, as well as what you will pay back over the months/years and the interest variable.
Several lenders or banks will allow responsible loans the option of having one or two loan repayment holidays a year, allowing you to shave some expenditure of your monthly budget, say around Christmas, and tack it onto the end of your loan repayment term.

They might also be willing to up your borrowed amount or downsizes and prologue your monthly repayments (although this is less likely).
Always remember that late repayment can cause you serious money problems. For help, go to
Money Helper
Quick, easy and efficient service. I been approved and received the cash in the same day.

You been really helpful during my emergency. Thank you very much for your help.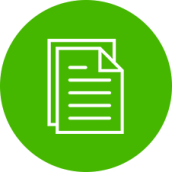 Simply fill out our secured user friendly online form. 
payday loans direct lenders high acceptance uk,while yet payday loan direct lenders;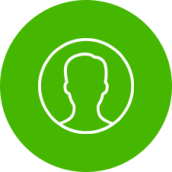 Our Panda will process your application and will look to locate the right loan for you and your circumstances.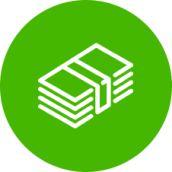 Once you are approved, you will be directed to your lender to finish the process.
and bad credit payday loans; so loans for bad credit no guarantor;  
To be eligible to get a loan, you need to:

Be a Legal UK resident 
Instant Payday Loans Online UK

Be 18 years of age or older
Instant Payday Loans Online UK

Have a valid UK bank account, working phone and email
Instant Payday Loans Online UK

Have a regular source of income (min £700 per month)
Instant Payday Loans Online UK