Helping you with the Loan you need!
I would like to borrow
£
For how long?
months
Representative 49.9% APR.
Representative example: Amount of credit: £750 for 12 months at £77.29 per month.
Total amount repayable is £927.48.
Interest charged is £177.48, interest rate 49.9% pa (variable).
Rates from 11.8% APR to 1575% APR – your Free, No obligation quote and APR will be based on your personal circumstances. Authorised and regulated by the Financial Conduct Authority.
Small Loans when you need it most
There are any number of things that can cause the monthly budget to take a nose dive when you least expect it. The car breaks down, the washing machine decides to stop working, the kids need new shoes…and before you know it, it's all added up to a big financial stress.
But it doesn't have to be that way.
Sometime, even with the best of intentions, money matters, and by that, I mean the budget, can get away with us, running far faster than we can hope to catch up. It all boils down to simple math – if you have more outgoings then money coming in, you are going to be in the red.
Different kind of loans
However, not all credit has to be a bad thing. In truth, when used wisely and with purpose, small loans can actually make a big difference to your household finances. With being just a little bit savvy and using some discipline, short term loans, payday loans, and small loans could in fact be just the thing you need to help you out of a sticky situation and get your finances back on track for good!
Think about it – one month you have more bills to pay then money going it, but you could have afforded a little bit extra, just not that huge lump sum that landed on your doorstep. So what do you do? Whilst it's by no means the cure all to all types of financial distress, but cash advance, small loans when you need it most could be just the ticket to the ease the tension. Or at least, make the pennies spread a bit better.
Short term help when you need it.
Getting emergency cash or small loans to cover the initial bail out you need, you can then spread the cost over a few months, or even a year, with a long term cash advance allowing you to avoid bad debt (as in arrears) whilst paying off good debt (one that isn't black listing your credit score) whilst also freeing yourself up from worry.
But taking out small loans with perhaps just a little bit extra then you need, you also allow yourself to have a small sum on the side, in case money troubles strike again. This will also allow for you to ensure you never miss a repayment, which in turn is better for your financial future. How, you ask? Well, it's simple.
Repayment is a must
By regularly paying back any form of money borrowed, whether it be via the bank, credit card, or payday loans direct lender, your credit score will improve and maintain it good standing. A credit score is essentially the money lenders way of grading potential loanee's on their trust worthiness for repayments, ability to make repayments, and willingness to do so on time and as per agreement.
A good credit score is an essential landing platform if you want to borrow larger amounts of money over the longer term and with minimum interest, and is vital if you are seeking personal loans or to take out a mortgage.
But please remember that all loans must be repaid in full and in due time as late repayment can cause you serious money problems. For help, go to Money Helper.



Quick, easy and efficient service. I been approved and received the cash in the same day.

You been really helpful during my emergency. Thank you very much for your help.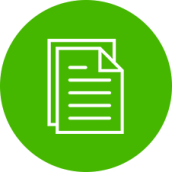 Simply fill out our secured user friendly online form. 
payday loans direct lenders high acceptance uk,while yet payday loan direct lenders;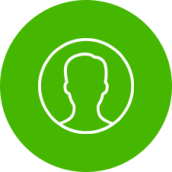 Our Panda will process your application and will look to locate the right loan for you and your circumstances.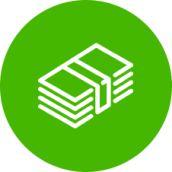 Once you are approved, you will be directed to your lender to finish the process.
and bad credit payday loans; so loans for bad credit no guarantor;  
To be eligible to get a loan, you need to:

Be a Legal UK resident 
Instant Payday Loans Online UK

Be 18 years of age or older
Instant Payday Loans Online UK

Have a valid UK bank account, working phone and email
Instant Payday Loans Online UK

Have a regular source of income (min £700 per month)
Instant Payday Loans Online UK