Helping you with the Loan you need!
I would like to borrow
£
For how long?
months
Representative 49.9% APR.
Representative example: Amount of credit: £750 for 12 months at £77.29 per month.
Total amount repayable is £927.48.
Interest charged is £177.48, interest rate 49.9% pa (variable).
Rates from 11.8% APR to 1575% APR – your Free, No obligation quote and APR will be based on your personal circumstances. Authorised and regulated by the Financial Conduct Authority.
Long Term Cash Advance Loans Guide
You can be the best financial planner in the world and still end up in a troubling money situation. It's easy for a broken-down car or emergency house repair to get in the way of your monthly budgets. We all know that if a financial disaster is going to happen, it'll be before payday!
Some people will take advantage of their overdraft if they have a good one with their bank account. It is fast and easy; you don't need to do anything normally other than withdrawing money. But this isn't always going to be the ideal option if you get charged high interest for borrowing or need a lot of cash.
So, what other options do you have? Well, you can turn to cash advance loans.
What are Cash Advance Loans?
A long term cash advance is simply a type of loan that offers you quick funds when you have an unforeseen bill. It's a good option to tie you over until payday arrives and remove the financial stress you're currently going through. There are often multiple repayment options to suit your budget and the amount you've borrowed. Usually, applications are simple for long term cash advance loans and require some persona and employment details. You could receive the money you need within an hour. Credit card issuers deal with cash advance loans. This means the money will be available to withdraw from the credit card.
Is there a Difference Between Payday Loans and Cash Advance Loans?
Payday loans and cash advance loans are simple in that they can help you with sudden and expected bills. But you may be wondering whether there is really a difference between the two options?
There are a few differences you should know about before you decide what one is best for you. When it comes to the amount you can borrow, there is more flexibility with long term cash advance loans. There are set amounts you can borrow with a payday loan. For example, this may be £50 or it could be as high as £1000. With a cash advance, the cash will depend on what you need.
The way you access your cash will be different too. Normally, payday loans become available through bank transfer. Cash advances are different and they are made available through your credit card and you can withdraw the cash immediately. So, if you are somewhere where you need access to physical money, such as a car garage or shop, this is perfect for you.
Both options offer quick payment when you need it the most. One major difference between the two types of loans is interest fees. Payday loans may offer fast payment but they also come with high interest fees. This might not suit your budget. On the other hand, long term cash advance loans normally have smaller interest fees attached. This can help you pay less in the long term.
Things to Remember
It's important to bear in mind that it should be a last resort to use any type of loan when you're having money troubles. This should be for emergencies and in situations where it's necessary before payday. The last thing you want to do is get yourself into more debt. It's best to explore the options that you have and see what one offers the most benefits for you. Always take your time and look at all of the terms carefully. This way, you can enjoy having a short- or long-term loan without any repercussions. Loans are there to help you when you need some cash fast; loan issues don't want to catch you out!


Quick, easy and efficient service. I been approved and received the cash in the same day.

You been really helpful during my emergency. Thank you very much for your help.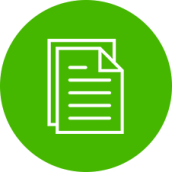 Simply fill out our secured user friendly online form. 
payday loans direct lenders high acceptance uk,while yet payday loan direct lenders;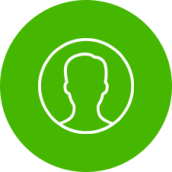 Our Panda will process your application and will look to locate the right loan for you and your circumstances.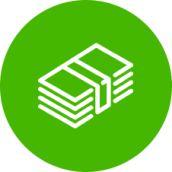 Once you are approved, you will be directed to your special lender to finish the process.
and bad credit payday loans; so loans for bad credit no guarantor;  
Our mission
CashPanda's mission is to genuinely help and protect consumers when they are in need of a Short Term Loan online in the UK.
Cashpanda.co.uk is regulated in the UK. We have High approval rates and our Panda will help you you get your short term loan online, easily, securely, and Totally Free with no obligation.
Innovation
Our new and innovative state of the art technology allows us to put you, the customer in the front while, the top lenders compete to lend you the money you need.
Transparent service
CashPanda provide fully transparent service to find you the best* responsible and trusted lender with the cheapest interest rate (APR) possible and terms according to your own special circumstances.
Availability
It doesn't matter if you have bad credit or poor credit, at Cashpanda.co.uk all credit types are considered. We will use our innovative technology to find you a suitable solution straight away
* According to the amount you want to borrow, and your ability to repay the loan among other factors.
To be eligible to get a loan, you need to:

Be a Legal UK resident 
Instant Payday Loans Online UK

Be 18 years of age or older
Instant Payday Loans Online UK

Have a valid UK bank account, working phone and email
Instant Payday Loans Online UK

Have a regular source of income (min £700 per month)
Instant Payday Loans Online UK