Helping you find the Loan you need!
I would like to borrow
£
For how long?
months
Representative 49.9% APR.
Representative example: Amount of credit: £750 for 12 months at £77.29 per month.
Total amount repayable is £927.48.
Interest charged is £177.48, interest rate 49.9% pa (variable).
Rates from 11.8% APR to 1575% APR – your Free, No obligation quote and APR will be based on your personal circumstances, and Finance is subject to availability and status. Authorised and regulated by the Financial Conduct Authority.
We are a fully regulated and authorised credit broker and not a lender.
Likely Loans Review
Likely loans is a loan provider focusing in small payday loans for borrowers with bad or low credit history, that may not have the ability to get a loan from a high street bank. 
Likely loans started in 2014, it is part of Oakbrook Finance, a company based in Nottingham that as well provides traditional loans for individuals with higher credit ratings.  
If you need emergency loans yet your credit score is not great, you can still be able to borrow cash asap— think about Likely Loans as an option.
Unlike several other payday loans direct lenders for people with low credit history, Likely Loans does not request for a guarantor like Amigo Loans does. A guarantor is a family member or a close friend with better credit scores, who agrees to handle duty for the loan if you have trouble paying it back.
This implies that if you don't have a person who might share your loan with you, you can still get a loan – although your loan cost and interest will probably be more than with many guarantor loans.
Attributes of Likely Loans
Borrow between ₤ 500 to ₤ 5,000.
Loans from 12months up to 3 years (36 Months).
You can use the loan for debt consolidation, purchasing a car, house renovation and other.
It is an unsecured personal loan, so you are not required to put your assets as collateral.
There are no advance charges, so you do not have to pay anything in advance to organize the loan.
It has a Representative APR of 59.9%– that is the rate of interest that Likely Loans anticipates the majority of its customers to receive.
It is a fixed interest rate, so you will not need to worry about it changing over the course of your loan.
There is no charge for overpayment if you intend to repay your loan early.
You can choose which day of the month you make your payments– and move the date if you want.
Once you been approved for a loan, you will receive the cash the following day into your account.
You can see if you be approved for a loan before you apply.
Likely Loans Easy Answers for Frequently Asked Questions
What is the cost for the loan?
Likely Loans has a representative APR of 59.9%. The interest rate is calculated daily which adds to the overall costs once a month.
This implies that if you are borrowing ₤ 2,000 for 2 years, you will have to repay ₤ 3,144.48, with a regular monthly repayment of ₤ 131.02.
Am I eligible for a Likely Loan?
There are much more people get qualified for a Likely Loans than those from lots of various other personal loans direct lenders such as Lending Stream, Sunny, Vanquis, Wonga, Tesco Loans and Amigo Loans.
This is simply because it concentrates on people who can't seem to obtain other loans for bad credit.
How do I make my payments?
The best means to make your repayments is by Direct Debit– this way, you will never ever need to stress over failing to remember to pay. But if you 'd instead not use Direct Debit, you can additionally pay over the phone or online.
Can I top up my existing loan?
You might be able to top up a Likely Loan – but they're less most likely to give you a bigger loan if you've been behind on payments or otherwise had the ability to make the full amount.
Can I pay the loan back early?
Likely Loans do not have any type of costs for overpayment – so if you have the cash to pay back your loan early, you could end up conserving numerous pounds on rate of interest.
Who can apply for a Likely Loans?
You must be a UK person.
You must be 18 or older.
You have not declared insolvency in the last 12 months.
You ought to have a bank or building society account.
You ought to have some credit report, and some earnings– such as an income or a pension plan.
It is important to be aware that a loan is a substantial financial commitment. You always must to be 100% honest on your application as well as with yourself with regards to whether you can manage the interest costs and full repayment on time.
Loans for individuals with low credit scores i.e. bad credit loans frequently charge a higher degree of interest, as well as if you wind up incapable to satisfy your payments, your credit score will certainly be impacted and you might fall under substantial financial problems. 
Late repayments can cause serious money problems, for more help and advice please visit the moneyhelper.org.uk.
In Summary
Likely Loans are positioned as a lender that can provide loans in between ₤ 500 to ₤ 5,000 to clients with a poor credit rating. A significant marketing component of Likely Loans is that they do not require a guarantor, which is unusual among loans for bad credit providers.
Taking this into account, their advertised representative APR of 59.9% seems to be a relative good rate.
The online application takes around five mins to complete and gives the approval result quickly, the money will be received in the next working day into the clients account.
Consumers can pay off the loan early, either in part or completely, at point within the loan term. Likely Loans do not charge a fee for this.
Quick, easy and efficient service. I been approved and received the cash in the same day.

You been really helpful during my emergency. Thank you very much for your help.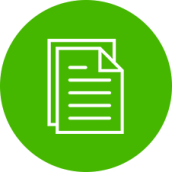 Simply fill out our secured user friendly online form. 
payday loans direct lenders high acceptance uk,while yet payday loan direct lenders;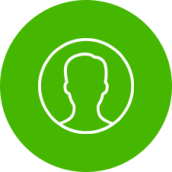 Our Panda will process your application and will look to locate the right loan for you and your circumstances.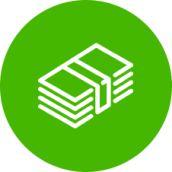 Once you are approved, you will be directed to your lender to finish the process.
and bad credit payday loans; so loans for bad credit no guarantor;  
To be eligible to get a loan, you need to:

Be a Legal UK resident 
Instant Payday Loans Online UK

Be 18 years of age or older
Instant Payday Loans Online UK

Have a valid UK bank account, working phone and email
Instant Payday Loans Online UK

Have a regular source of income (min £700 per month)
Instant Payday Loans Online UK