Helping you find the Loan you need!
I would like to borrow
£
For how long?
months
Representative 49.9% APR.
Representative example: Amount of credit: £750 for 12 months at £77.29 per month.
Total amount repayable is £927.48.
Interest charged is £177.48, interest rate 49.9% pa (variable).
Rates from 11.8% APR to 1575% APR – your Free, No obligation quote and APR will be based on your personal circumstances, and Finance is subject to availability and status. Authorised and regulated by the Financial Conduct Authority.
We are a fully regulated and authorised credit broker and not a lender.
Amigo Loans Review
Amigo Loans is most known guarantor lender and it is actually the UK's leading service provider of guarantor loan products. Even though the business started out in 2005 named FLM Loans that was only when it rebranded and changed its name into the current Amigo Loans brand and in 2012 it began advertising on Television that it grew to become well-known brand.
Amigo Loans snapshot
Loans from £1,000 to £10,000 over 1 to 5 years
APR 49.9% Representative
CCJs & Defaults OK
No Fees
Quick Loans Payout (within 24 hours)
No fees to Pay off early to reduce interest costs
Good for Credit Building
Good for Bad Credit Loans
Very good Customer reviews
Representative example: Borrow £3000 for 36 months. Repay £146.37 each month. Total interest of £2269.32. Total repayable £5269.32. Representative APR 49.9% (variable).
Amigo Loans offer their consumers online account administration where you may make payments in addition to manage their account.
Since with other guarantor lenders, Amigo Loans come with typically the standard guarantor loan products health warning.
Guarantor loans certainly are an answer suited to individuals with a really specific set of circumstances who are in need of cash advance, but if you believe you're will not be able to repay your repayments, do not put a mate or even family member within the position where they may have to pay up the debt  for you.
Amigo Loans are a customer focussed business; they offer market-leading facilities not only within the guarantor loan products but also personal loan area in general. In case you have bad credit and thinking about signing up to Amigo Loans, make sure the product of a guarantor loan fits your needs prior to apply.
Applying to Amigo through Cashpanda.co.uk  as It's the same deal as going direct to Amigo Loans, even better.
Applying via CashPanda simple form quickly will let you know if other lenders are interested to approving your cash loan, which may offer better deals.
It's FREE! As CashPanda.co.uk Payday loans, Personal loans and short term loans are 100% Free, no obligation quote So, you have nothing to lose as well it will save you time and might save you money!
We at CashPanda understand that cash advance is in need sometimes for emergency situations when in need of some urgent additional emergency cash for a few months.
CashPanda.co.uk only works with the UK Top Lenders all regulated and approved by the Financial Conduct Authority (FCA).
We have processed over 2million loan applications and received many positive customer reviews. Many of our clients have returned to us time and again to help them with the loan they need.   
To find out if you qualify for a loan, simply fill out our quick and easy online application form and leave the rest up to us.
Always remember that late repayment can cause you serious money problems. For help, go to moneyadviceservice.org.uk
Quick, easy and efficient service. I been approved and received the cash in the same day.
You been really helpful during my emergency. Thank you very much for your help.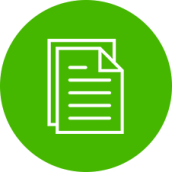 Simply fill out our secured user friendly online form. 
payday loans direct lenders high acceptance uk,while yet payday loan direct lenders;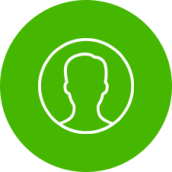 Our Panda will process your application and will look to locate the right loan for you and your circumstances.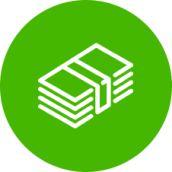 Once you are approved, you will be directed to your special lender to finish the process.
and bad credit payday loans; so loans for bad credit no guarantor;  
Our mission
CashPanda's mission is to genuinely help and protect consumers when they are in need of a Short Term Loan online in the UK.
Cashpanda.co.uk is fully regulated by the UK Financial Conduct Authority (FCA). We have High approval rates and our Panda will help you you get your short term loan online, easily, securely, and Totally Free with no obligation.   
Innovation
Our new and innovative state of the art technology allows us to put you, the customer in the front while, the top lenders compete to lend you the money you need.
Transparent service
CashPanda provide fully transparent service to find you the best* responsible and trusted lender with the cheapest interest rate (APR) possible and terms according to your own special circumstances.
Availability
It doesn't matter if you have bad credit or poor credit, at Cashpanda.co.uk all credit types are considered. We will use our innovative technology to find you a suitable solution straight away
* According to the amount you want to borrow, and your ability to repay the loan among other factors. 
To be eligible to get a loan, you need to:

Be a Legal UK resident 
Instant Payday Loans Online UK

Be 18 years of age or older
Instant Payday Loans Online UK

Have a valid UK bank account, working phone and email
Instant Payday Loans Online UK

Have a regular source of income (min £700 per month)
Instant Payday Loans Online UK