Helping you with the Loan you need!
I would like to borrow
£
For how long?
months
Representative 49.9% APR.
Representative example: Amount of credit: £750 for 12 months at £77.29 per month.
Total amount repayable is £927.48.
Interest charged is £177.48, interest rate 49.9% pa (variable).
Rates from 11.8% APR to 1575% APR – your Free, No obligation quote and APR will be based on your personal circumstances. Authorised and regulated by the Financial Conduct Authority.
Short Term Loans for Bad Credit
What are Short Term Loans for Bad Credit?
Short-Term Loans for Bad Credit – Are you in a position where you need cash now and you can't wait until payday? Don't worry; you are not alone.
There are lots of people that are in desperate need of a short term loan and fast. But one thing that puts people off applying for a short term loan is if they think they have bad credit.
The important thing is never to believe this is going to stop you getting the loan because this is not always the case. There are options out there for you.
Traditionally, a lot of people can't get a loan if they have bad credit. While this is still sometimes true, there are short term loans you can enjoy.
Just because you have had problems in the past doesn't mean you will be plagued by this forever. There are short term loans for bad credit, so don't give up.
So, let's have a closer look at short term loans for bad credit so that you can find out more about your options.
What is Bad Credit?
First of all, let's see what they actually mean by bad credit. Not alone of people really explain what this means, which can lead to confusing. So, take this scenario. In the past, you have struggled to pay back your credit card or a loan that you have taken out.
Perhaps you didn't have the money to repay your debt back in full or you couldn't pay it back at all that month. This inability to pay back your debts may give you bad credit, as you haven't stuck to the agree terms of your loan.
These kind of loan payments create a credit history. You are given a score based on your repayments that allows lenders to evaluate the risk you present to them.
For example, if you have a low or bad credit score, lenders may see you as a high-risk candidate. In their mind, this may mean you can't pay a loan back.
Of course, people assume that when they've got a bad credit score, it's all over. They'll never be able to get a loan ever again. But in today's world, this simply isn't true. There are short term loans for bad credit and we're going to show you how you can get one when you need it.
Short Term Loans for Bad Credit
Loan Lenders are starting to look at loans a little differently. They understand that bad credit scores can happen and it is not always a barrier to securing a loan now. Instead of traditional loans, they now offer short term loans for bad credit.
Instead of taking your credit score as the definitive criteria to approve you for a loan, they now look at other details.
They will look at your employment and your current income and this will show a more accurate picture of if you could pay a loan back. In addition, they may look at your spending habits and residential status.
This is a way of evaluating whether you can pay a short-term loan back.
A short-term loan for bad credit is usually for a small amount of money. They are designed to be there when you need them the most, such as in an emergency. For example, say you can't pay your bills one month or your car suddenly breaks down and needs repairs.
The repayment schedule is normal short and around one month. The idea is to get the money quickly and then pay it off after payday.
Quick, easy and efficient service. I been approved and received the cash in the same day.

You been really helpful during my emergency. Thank you very much for your help.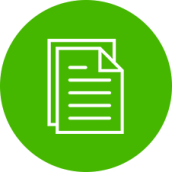 Simply fill out our secured user friendly online form. 
payday loans direct lenders high acceptance uk,while yet payday loan direct lenders;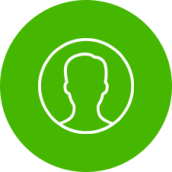 Our Panda will process your application and will look to locate the right loan for you and your circumstances.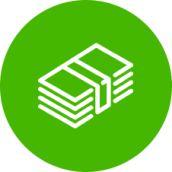 Once you are approved, you will be directed to your lender to finish the process.
and bad credit payday loans; so loans for bad credit no guarantor;  
To be eligible to get a loan, you need to:

Be a Legal UK resident 
Instant Payday Loans Online UK

Be 18 years of age or older
Instant Payday Loans Online UK

Have a valid UK bank account, working phone and email
Instant Payday Loans Online UK

Have a regular source of income (min £700 per month)
Instant Payday Loans Online UK