Helping you with the Loan you need!
I would like to borrow
£
For how long?
months
Representative 49.9% APR.
Representative example: Amount of credit: £750 for 12 months at £77.29 per month.
Total amount repayable is £927.48.
Interest charged is £177.48, interest rate 49.9% pa (variable).
Rates from 11.8% APR to 1575% APR – your Free, No obligation quote and APR will be based on your personal circumstances. Authorised and regulated by the Financial Conduct Authority.
5 Biggest Mistakes to Avoid when Looking for an instant Payday Loans Online
There are always potholes you must be aware when deciding to get a payday short term loans. It doesn't matter where you will be borrowing from, if it's a bank, credit union, personal loans company,  money shop or an online instant payday loan company.
The most important factor is, you must meet your obligations.  Meeting your agreed repayments, as if failing to do so penalties can occur. When thinking specifically getting an easy online instant Payday loan is simple and can ease on a present cash shortage. It is important to know the risks beforehand.
Here are the 5 things you shouldn't do when you want to get an instant payday loans
1. Getting a New instant Payday Loan, or a Short Term Loan to Pay for an anther outstanding loan.
If you are already in debt and have an outstanding loan. If you are finding it difficult to keep up with the existing repayments. It is a very bad idea to get another instant payday loan or any other short term loan to cover your existing debt. Do not borrow your way out!
You will get yourself into more debt, and more tight repayments and more problems which can affect your life balance. In this kind of situation please seen free financial advice from the Moneyhelper
2. Borrowing more than you can afford or need.
Instant Payday loans and short term loans in the UK are mostly use as a last resort for emergencies. You should only borrow enough to get back on your feet and bridge the gap. The cost of a payday short term loan if relatively high and should only be used to cover a circumstance and not a source of general finance.
Borrowing more then you need, will come at a cost in additional repayments and future struggle.
3. Taking an instant Payday loan For Somebody Else.
We all want to help our close friends and family, as that what they will do for us. However, if a friend asks you to apply under your name as they have been rejected by a payday short term loans company, be very very careful!
They have been rejected because of the low probability that they can repay back the loan, thus you will have trouble getting back the money and you will lose your credit rating as well as a friend or family. Even if your friend has the best intentions, if you want to stay friends just avoid the situation.
4. Not doing your Market Research
Make sure you have looked into all alternative sources of finance before borrowing money from a payday short term lender. Look and compare the payments, the amounts and the interest rates of all the options if it is a bank, credit card, or an online payday short term online lender. Always check the penalties for late repayments and speak with friends if they have good recommendations. The advantage of Payday short term online loan companies is they are user friendly, easy and fast, but that comes at a higher cost for the loan.
Make sure you researched all your borrowing options and have picked up the right for you that you can afford and happy with.
5. Not having a Repayment Plan
Before you take out a short term payday loan, or any other loans, you must know where the cash for repaying that loan comes from. Taking a loan without knowing when you will have money to repay it will be highly irresponsible. It can lead to higher levels of debt and bad credit issue with will follow you into the future.
Make sure that you have a sustainable plan and you know how you will be paying back the loan before you applied for the instant payday loan or any short term loans or any other finance solution.
Quick, easy and efficient service. I been approved and received the cash in the same day.

You been really helpful during my emergency. Thank you very much for your help.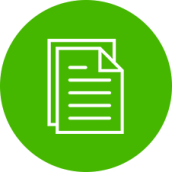 Simply fill out our secured user friendly online form. 
payday loans direct lenders high acceptance uk,while yet payday loan direct lenders;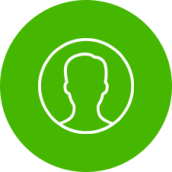 Our Panda will process your application and will look to locate the right loan for you and your circumstances.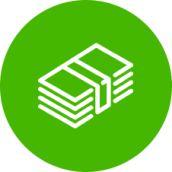 Once you are approved, you will be directed to your lender to finish the process.
and bad credit payday loans; so loans for bad credit no guarantor;  
To be eligible to get a loan, you need to:

Be a Legal UK resident 
Instant Payday Loans Online UK

Be 18 years of age or older
Instant Payday Loans Online UK

Have a valid UK bank account, working phone and email
Instant Payday Loans Online UK

Have a regular source of income (min £700 per month)
Instant Payday Loans Online UK