Helping you with the Loan you need!
I would like to borrow
£
For how long?
months
Representative 49.9% APR.
Representative example: Amount of credit: £750 for 12 months at £77.29 per month.
Total amount repayable is £927.48.
Interest charged is £177.48, interest rate 49.9% pa (variable).
Rates from 11.8% APR to 1575% APR – your Free, No obligation quote and APR will be based on your personal circumstances. Authorised and regulated by the Financial Conduct Authority.
Quick Loans when you get stuck for cash
Emergencies happen. It's a fact of life. But when dire straights strike, the last thing you should have to worry about is money. A quick loan when you get stuck for cash can ensure that everything keeps ticking over and you don't end up with a bill you can't afford at the end of it.
Whilst a short term loan is the last thing most people would consider when money becomes tight, it does in fact make sense. Borrowing from a reputable payday loan direct lender as opposed to family or friends (who might then make you feel beholden and strain your relationship as well) can actually ensure your long term cash finances are in better conditions as well as clearing up your financial woes here and now.
The need for quick cash
The good news is, quick loans are, as the name suggest, are quick. For most customers as response is awarded in minutes with money paid within twenty-four hours, if not that a few hours. And with the internet generously providing comparisons sites for perusal that don't affect your credit score, you can always ensure you are apply for the best deals, without having to make a trip out to the bank for an interview as you would with a personal loan.
A quick loan, as opposed to other cash advance loan systems, offers a smaller amount of  quick cash (no more than £5000 usually) that typically would need to be paid back on a shorter term (usually a year or under). With this in mind, loans direct lenders do charge a higher amount of interest on quick loans, as due to the shorter time frame for earning interest (or in other words, the lenders profit) they need to capitalise on the opportunity whilst they can.
Advantages of Quick loans
Do not fall into the trap of view interest as a negative thing, as everyone charges something for their own services. You are after all purchasing a service when you borrow cash advance from a lender and interest is simply your way of paying for that service.
Besides which, this too can work in your favour. By getting cash advance with a higher APR you are proving to payday loans lenders that you are not only trust worthy of borrowing money, but ready and willing to pay it back. Higher interest rates are used by lenders wishing to present themselves with a higher yield for a bigger risk taken for giving sometimes bad credit loans, as they are only used on short term loans and for clients with bad credit scores.
But by paying that higher interest rate, you are basically saying that you will do what it takes to have a good credit score, thus building faith with the quick cash lenders in general. This is turn can lead to an improved credit score whilst then progresses to lenders offering you more money with less interest over a longer term. So it pays off in the end.
Whatever your reasons for applying for a quick loan, there is no arguing that a quick loan can help you out of a tight spot once in a while, if not for the long term.
How Cashpanda can help?
Here at Cashpanda.co.uk, we believe in giving people the help they need to stay afloat when money is tight. We do not believe in getting people into unmanageable debt.
We at Cashpanda.co.uk never do a credit check at the time of application but the lenders on our hub might do a light credit check that should not affect your credit score while they will access your application.
Because we only work with regulated lenders, they will carry out the necessary credit checks before finalising the loan to find out if the client is able to pay back the money they want to borrow before the lender approves the application.
Finding out if you qualify for a bad credit loan doesn't take long, and our quick online application process means we can provide instant payday loan decisions.
Always remember that  late repayment can cause you serious money problems. For help, go to moneyadviceservice.org.uk
Quick, easy and efficient service. I been approved and received the cash in the same day.
You been really helpful during my emergency. Thank you very much for your help.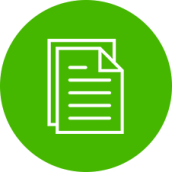 Simply fill out our secured user friendly online form. 
payday loans direct lenders high acceptance uk,while yet payday loan direct lenders;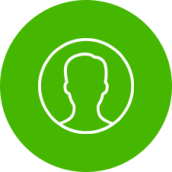 Our Panda will process your application and will look to locate the right loan for you and your circumstances.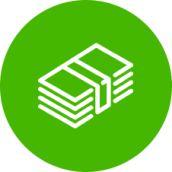 Once you are approved, you will be directed to your special lender to finish the process.
and bad credit payday loans; so loans for bad credit no guarantor;  
Our mission
CashPanda's mission is to genuinely help and protect consumers when they are in need of a Short Term Loan online in the UK.
Cashpanda.co.uk is fully regulated by the UK Financial Conduct Authority (FCA). We have High approval rates and our Panda will help you you get your short term loan online, easily, securely, and Totally Free with no obligation.   
Innovation
Our new and innovative state of the art technology allows us to put you, the customer in the front while, the top lenders compete to lend you the money you need.
Transparent service
CashPanda provide fully transparent service to find you the best* responsible and trusted lender with the cheapest interest rate (APR) possible and terms according to your own special circumstances.
Availability
It doesn't matter if you have bad credit or poor credit, at Cashpanda.co.uk all credit types are considered. We will use our innovative technology to find you a suitable solution straight away
* According to the amount you want to borrow, and your ability to repay the loan among other factors. 
To be eligible to get a loan, you need to:

Be a Legal UK resident 
Instant Payday Loans Online UK

Be 18 years of age or older
Instant Payday Loans Online UK

Have a valid UK bank account, working phone and email
Instant Payday Loans Online UK

Have a regular source of income (min £700 per month)
Instant Payday Loans Online UK