Helping you with the Loan you need!
I would like to borrow
£
For how long?
months
Representative 49.9% APR.
Representative example: Amount of credit: £750 for 12 months at £77.29 per month.
Total amount repayable is £927.48.
Interest charged is £177.48, interest rate 49.9% pa (variable).
Rates from 11.8% APR to 1575% APR – your Free, No obligation quote and APR will be based on your personal circumstances. Authorised and regulated by the Financial Conduct Authority.
Quick Loans when you get stuck for cash
Emergencies happen. It's a fact of life. But when dire straights strike, the last thing you should have to worry about is money. A quick loan when you get stuck for cash can ensure that everything keeps ticking over and you don't end up with a bill you can't afford at the end of it.
Whilst a short term loan is the last thing most people would consider when money becomes tight, it does in fact make sense.
Borrowing from a reputable payday loan direct lender as opposed to family or friends (who might then make you feel beholden and strain your relationship as well) can actually ensure your long term cash finances are in better conditions as well as clearing up your financial woes here and now.
The need for quick cash
The good news is, quick loans are, as the name suggest, are quick. For most customers as response is awarded in minutes with money paid within twenty-four hours, if not that a few hours.
And with the internet generously providing comparisons sites for perusal that don't affect your credit score, you can always ensure you are apply for the best deals, without having to make a trip out to the bank for an interview as you would with a personal loan.
A quick loan, as opposed to other cash advance loan systems, offers a smaller amount of quick cash (no more than £5000 usually) that typically would need to be paid back on a shorter term (usually a year or under).
With this in mind, loans direct lenders do charge a higher amount of interest on quick loans, as due to the shorter time frame for earning interest (or in other words, the lenders profit) they need to capitalise on the opportunity whilst they can.
Always remember that late repayment can cause you serious money problems. For help, go to Money Helper
Quick, easy and efficient service. I been approved and received the cash in the same day.

You been really helpful during my emergency. Thank you very much for your help.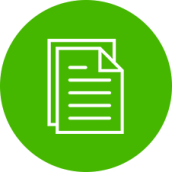 Simply fill out our secured user friendly online form. 
payday loans direct lenders high acceptance uk,while yet payday loan direct lenders;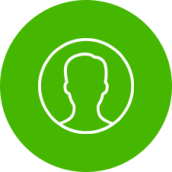 Our Panda will process your application and will look to locate the right loan for you and your circumstances.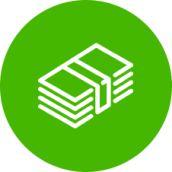 Once you are approved, you will be directed to your lender to finish the process.
and bad credit payday loans; so loans for bad credit no guarantor;  
To be eligible to get a loan, you need to:

Be a Legal UK resident 
Instant Payday Loans Online UK

Be 18 years of age or older
Instant Payday Loans Online UK

Have a valid UK bank account, working phone and email
Instant Payday Loans Online UK

Have a regular source of income (min £700 per month)
Instant Payday Loans Online UK