Helping you with the Loan you need!
I would like to borrow
£
For how long?
months
Representative 49.9% APR.
Representative example: Amount of credit: £750 for 12 months at £77.29 per month.
Total amount repayable is £927.48.
Interest charged is £177.48, interest rate 49.9% pa (variable).
Rates from 11.8% APR to 1575% APR – your Free, No obligation quote and APR will be based on your personal circumstances. Authorised and regulated by the Financial Conduct Authority.
What are Credit Check Loans?
People might search for "no credit check loans" if they have a poor credit history that could prevent them from being approved for a short term loan. They may also decide to investigate this type of funding if they have no credit history, or they need money in a hurry and think that the credit check process would delay their application.
Getting a "no credit check loan" might sound attractive, especially if you have a poor credit history or if you do not want your credit file to be affected by taking out a payday loan.
Even though some lenders and brokers advertise this type of loan, all FCA regulated lenders are required to ensure that you can afford to pay back the amount you borrow and the interest.
What you need to look for
Any lender that says that they will not run any credit checks is being irresponsible, as they cannot know if you can afford to repay the money you are borrowing, and there is the risk that the lender is not regulated. 
Taking out a loan like this from an un-regulated lender could cause you serious financial problems.  
That is why you should only deal with a regulated lender. Even then you should carefully read the terms and conditions of the loan and ascertain how your credit file will be used before you make an application.
You can, of course, check your own credit score by using the services of a credit reference agency, some of whom make a small charge and others offer a limited period free trial. 
Using this type of service enables you to see the information that prospective payday loans direct lenders use to determine your ability to repay a loan, but without adversely affecting your credit rating.
What if I have a bad credit score
It should be remembered that a poor credit score does not automatically mean that you will not be offered a payday loan by a reputable and regulated lender. That is because your credit score is only one of several factors such lenders take into consideration when deciding whether to offer you a loan.
Whether you have no history of borrowing or you have made some financial mistakes , it is always possible to improve your credit score. 
The better your credit score, the more likely you are to get the loan you want on the best terms. Here are some ways to improve your credit score:
Cancel any unused credit cards you have;
Ensure your name is on the electoral register – this can help you to get credit in future;
Ensure you pay the instalments on your debts on time and, if possible, repay the debt early and set up a direct debit. This shows lenders that you can manage your money responsibly and repay your debts; and
Do not apply for credit or a loan until your credit score has improved.
Avoid using credit repair companies that claim to be able to repair your credit score. 
These companies will charge a fee for doing what you can often do yourself. Others act unscrupulously and may even claim to be able to do things that are illegal.
Quick, easy and efficient service. I been approved and received the cash in the same day.
You been really helpful during my emergency. Thank you very much for your help.

These are great i only took a £200 loan same amount each month and txt and emailed when payment was due cant fault them 😊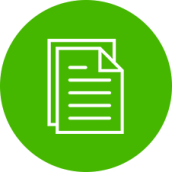 Simply fill out our secured user friendly online form. 
payday loans direct lenders high acceptance uk,while yet payday loan direct lenders;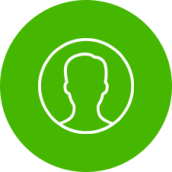 Our Panda will process your application and will look to locate the right loan for you and your circumstances.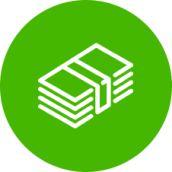 Once you are approved, you will be directed to your lender to finish the process.
and bad credit payday loans; so loans for bad credit no guarantor;  
To be eligible to get a loan, you need to:

Be a Legal UK resident 
Instant Payday Loans Online UK

Be 18 years of age or older
Instant Payday Loans Online UK

Have a valid UK bank account, working phone and email
Instant Payday Loans Online UK

Have a regular source of income (min £700 per month)
Instant Payday Loans Online UK