Helping you with the Loan you need!
I would like to borrow
£
For how long?
months
Representative 49.9% APR.
Representative example: Amount of credit: £750 for 12 months at £77.29 per month.
Total amount repayable is £927.48.
Interest charged is £177.48, interest rate 49.9% pa (variable).
Rates from 11.8% APR to 1575% APR – your Free, No obligation quote and APR will be based on your personal circumstances. Authorised and regulated by the Financial Conduct Authority.
What is Debt Management? – Most people have some sort of debt. This is not necessarily bad news as using credit can actually be a good thing. This is because it can help to improve your credit rating. The problems start if you cannot afford to repay any debt that you have.  At this time you need to use debt management.
Debt management helps because you need to be able to live, while paying off as much debt as possible. This is easier to do when you are managing your debt.
Why debt management is important
You should not simply ignore problems with debt because if you do, your credit rating can be adversely affected. If this happens, you can find it difficult to get any form of credit.
This is why, if debt is causing you a problem you need to start managing it straight away. The first step is usually to create a debt management plan. It's important to note that debt management plans can only include unsecured debt. Therefore, if you have a problem with secured debt, such as a mortgage, you need to deal with this separately.
It's usually a good idea to get in touch with the lender and see if you can reach an agreement with them or look at a debt consolidation loan.
If you have problems with unsecured debt, you have two choices. You can create a debt management plan yourself or you can have one created for you.
What is a debt management plan?
It's useful for you to know what a debt management plan is before you make any decisions. A debt management plan is a document which details how you will pay off your debt. You can use it to help you reach an agreement with your creditors.
Do not forget that the main aim of your creditors is to get their money. This is why they will often be willing to negotiate with you and agree your debt management plan.
Having a debt management plan created for you
You can approach a reputable company to provide you with credit counselling and complete a debt management plan for you. You will normally need to pay an admin charge at the start of the process.
Many people prefer to use a third party to help with debt management because they can negotiate with creditors. They can often get the amount of debt reduced or reach an agreement on lower repayments. If the third party manages to do this for you, you need to make sure that you pay on time each month.
You may also have the option to consolidate your debt. This means that you only have to make one payment to the company. They then distribute the money to your creditors. You can only usually do this if you have a previous good credit history.
Creating your own debt management plan
If you like the idea of taking things into your own hands you can create your own debt management plan. In addition, you can also negotiate with your creditors. The first thing you need to do is complete your Statement of Affairs.
This statement contains details of your financial position, so need to be able to provide a copy to your creditors. In this statement you should include:
Details of all unsecured creditors and how much you owe to them.
Information about your household income.
A record of your household expenditure.
A calculation of your disposable income (The difference between your income and expenditure). This is the amount that you can put towards paying off your debt.
Details of how much of your disposable income each creditor will receive. You should divide your disposable income on a pro-rata basis. This means that you should allocate the highest percentage to the creditor who you owe the most to.
Once you have completed your statement of affairs (which forms your debt management plan) you need to start negotiating. In order to start, you should send a copy of the statement, and a covering letter, to each creditor. In the letter, you need to ask them to agree the plan and to freeze interest payments.
Start making payment straight away as this will show your creditors you are serious. It may take a couple of months for them to agree the plan. In the meantime, if you have any problems you may want to seek help from a third party.
Debt management is not a quick fix for debt problems. However, it is a good way of starting to deal with debt issues. It may take several years to pay off all your debt but at least you can avoid bankruptcy.
Quick, easy and efficient service. I been approved and received the cash in the same day.

You been really helpful during my emergency. Thank you very much for your help.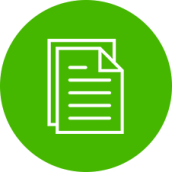 Simply fill out our secured user friendly online form. 
payday loans direct lenders high acceptance uk,while yet payday loan direct lenders;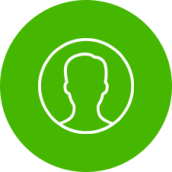 Our Panda will process your application and will look to locate the right loan for you and your circumstances.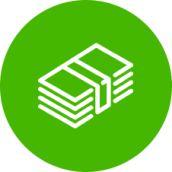 Once you are approved, you will be directed to your special lender to finish the process.
Our mission
CashPanda's mission is to genuinely help and protect consumers when they are in need of a Short Term Loan online in the UK.
Cashpanda.co.uk is regulated in the UK. We have High approval rates and our Panda will help you you get your short term loan online, easily, securely, and Totally Free with no obligation.
Innovation
Our new and innovative state of the art technology allows us to put you, the customer in the front while, the top lenders compete to lend you the money you need.
Transparent service
CashPanda provide fully transparent service to find you the best* responsible and trusted lender with the cheapest interest rate (APR) possible and terms according to your own special circumstances.
Availability
It doesn't matter if you have bad credit or poor credit, at Cashpanda.co.uk all credit types are considered. We will use our innovative technology to find you a suitable solution straight away
* According to the amount you want to borrow, and your ability to repay the loan among other factors.
To be eligible to get a loan, you need to:

Be a Legal UK resident 
Instant Payday Loans Online UK

Be 18 years of age or older
Instant Payday Loans Online UK

Have a valid UK bank account, working phone and email
Instant Payday Loans Online UK

Have a regular source of income (min £700 per month)
Instant Payday Loans Online UK