Helping you with the Loan you need!
I would like to borrow
£
For how long?
months
Representative 49.9% APR.
Representative example: Amount of credit: £750 for 12 months at £77.29 per month.
Total amount repayable is £927.48.
Interest charged is £177.48, interest rate 49.9% pa (variable).
Rates from 11.8% APR to 1575% APR – your Free, No obligation quote and APR will be based on your personal circumstances. Authorised and regulated by the Financial Conduct Authority.
Easy £100 Loans for bad credit
With life is all about being busy and doing things, sometimes you don't realize that you have used all of your cash for the month. 
Also well because you missed once some mobile phone payments (when things were though) you got yourself on the bad credit list. So here is how we can help you with an easy £100 Loans for bad credit.
How easy £100 Loans for bad credit can be for times when you just need that little extra before payday.  They are good short-term loans that are commonly available which can help you during that time of need. 
Whether you have a kid's school trip coming up you need to pay for or you have a broken in your boiler, an easy £100 loans for bad credit can give you the booster cash you need.
Everything You Need to Know About Easy £100 Loans for Bad Credit.
When you have an emergency bill to pay, it can take you by surprise. Sometimes, you just don't have the funds in your account or from your salary this month. First of all, no need to panic. 
This happens to a lot more people than you know. How easy £100 loans for bad credit can be, as there are short-term loan that can help you when you need it the most. They are very popular way to deal with this kind of situations.
The issue with bad credit it can stay on your file for a while. If you can demonstrate, that you can afford to repay the £100 loan within the time of the loan, as well as your monthly expenses are much lower than your income, it will make an easy £100 loan for bad credit accessible.
Normally, £100 this is the lowest amount that payday lenders will offer you if you need cash loan now. 
If you need bigger amounts than this, we often recommend that you carefully review your affordability and build your credit profile.
Normally, it is easy £100 loans for bad credits are unsecured loans, which means they don't require you to use any of your belongings as a security. 
Often, you don't need a guarantor either, but it depends of varies factors.
In addition, you can pay back easy £100 loans over a varied amount of time. This will be whatever suits your current affordability and financial situation. 
Of course, the longer you borrow for, the higher the more interest will be paying, as with any loans. 
Quick, easy and efficient service. I been approved and received the cash in the same day.

You been really helpful during my emergency. Thank you very much for your help.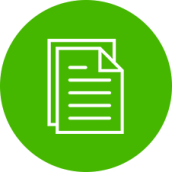 Simply fill out our secured user friendly online form. 
payday loans direct lenders high acceptance uk,while yet payday loan direct lenders;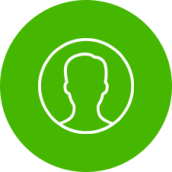 Our Panda will process your application and will look to locate the right loan for you and your circumstances.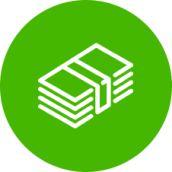 Once you are approved, you will be directed to your lender to finish the process.
and bad credit payday loans; so loans for bad credit no guarantor;  
To be eligible to get a loan, you need to:

Be a Legal UK resident 
Instant Payday Loans Online UK

Be 18 years of age or older
Instant Payday Loans Online UK

Have a valid UK bank account, working phone and email
Instant Payday Loans Online UK

Have a regular source of income (min £700 per month)
Instant Payday Loans Online UK