Black Friday – Top 10 Money Saving Tips and Tricks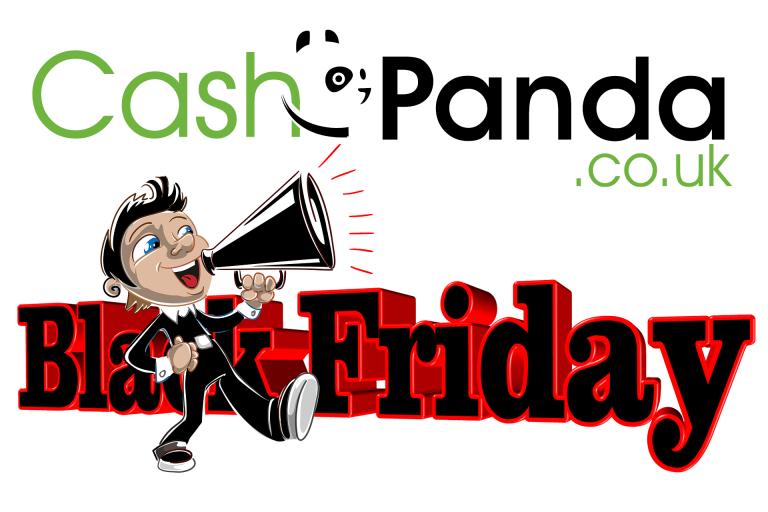 Black Friday – Top 10 Money Saving Tips and Tricks
Black Friday only comes around once a year, so many people are eagerly waiting for it to buy things they know are so much cheaper than usual on that day.
Here are CashPanda.co.uk 10 great money saving tips and tricks you should bear in mind for your Black Friday shopping day.
Tip#1 Buy what you really want
It's easy to go crazy when Black Friday, or any special sales, are on. You can end up buying stuff you really never wanted and that's not the way to save money! The best way to plan your buying is to allocate so much money for the whole day, then divide it up into categories and put the things you want the most into the 'priority' category.
Tip#2 Keep an eye on social media and useful websites for the hottest Black Friday bargains
There is plenty of useful information out there about money saving deals on Black Friday, not just the ads the stores have put out. One good site is www.moneysavingexpert.com. Keep a good look out on social media as well.
Tip#3 Shopping apps are a smart way to save
There are plenty of useful shopping apps around, some of which are devoted to Black Friday sales and can be a real money saver when you take the trouble to use them.
Tip#4 Team work can be a winner
You can't be in the best places to buy what you want at the same time, but working with someone else, or even a few close friends or family, can help to make sure that you all get what you want. You just have to plan who looks for what and keep communicating when shopping hits fever pitch.
Tip#5 Start early for the best bargains
Some of the best bargains really do sell out early and if you couldn't get out of bed, you only have yourself to blame!
Tip#6 Credit can be a smart move on Black Friday
Using your credit card or applying for a CashPanda short term loan or cash advance, can make real sense on Black Friday even if you are loathe to use credit any other time. Sure, you might have to pay back a little interest, but if the savings are huge, waiting to use your next fortnightly or monthly pay check may not make sound financial sense.
Tip#7 Where's the deal?
It can be amazing just how different the deals that stores offer can be. Of course, like a lot of smart shopping, it does mean going to a number of stores to get the best mix, but in the end that's how you end up spending less when the day is done.
Tip#8 Use those coupons!
Many people collect coupons, but put them aside and then forget about them. Just because there are special deals around on Black Friday doesn't mean that all those coupons are redundant, although to be honest a lot of stores won't accept double savings using coupons on Black Friday, but there's nothing wrong with asking!
Tip#9 Look out for price matching deals!
Price matching has become common in some stores even when it's not Black Friday, but this is the time when a lot of stores are offering to price match. Keep a record of what different stores are offering and you may find you can buy a whole bundle of bargains in the one store, saving you time and money!
Tip#10 There's not just Black Friday
The tips and tricks you use for Black Friday work on other special sales days too (don't forget Cyber Monday the online sale). That means checking out deals on social media and apps, working as a team, getting to your favorite store earlier than anyone else and using credit or Cashpanda's cash advance shrewdly can save you money in the long run at other times, too.
If you need a short term loan from a top lender please visit us at Cashpanda.co.uk for a free not obligation quote. 
If you are considering a loan please make sure you can afford to repay it back in time. Late repayments can cause you serious money problems. For help please go to moneyadviceservice.org.uk
Written by Alison W.