How to Spend Easter Holidays Without Spending a Fortune
You've only just got Christmas out of the way, and Easter arrives. This is a big deal if your bank account is still recovering from buying presents and all that food you didn't even eat. You need a plan of action if you want to get through Easter, without destroying your finances altogether. The good news is that there are ways you can spend Easter with the kids without breaking the bank.
Shop for Easter eggs early and keep them safe 
If you've got kids, you will probably have to buy Easter eggs. You can make this a lot more affordable by buying early. Shops have some great deals on Easter eggs, a few weeks before the holiday. The deals tend to be less attractive nearer the time. Retailers know that people buy eggs, then eat them early and end up buying more. When they go back for more Easter eggs, the price is higher.
This brings us to the "keep them safe" part. If you're asking yourself "how to save money at Easter", this is important. Easter eggs are for Easter, not six weeks before. Buying eggs and eating them way before the event is a waste of money. If your kids are going to pester you saying "just one", and you have no willpower, you need a plan. If you need to, ask a friend with savoury tastes to stash the eggs at their house.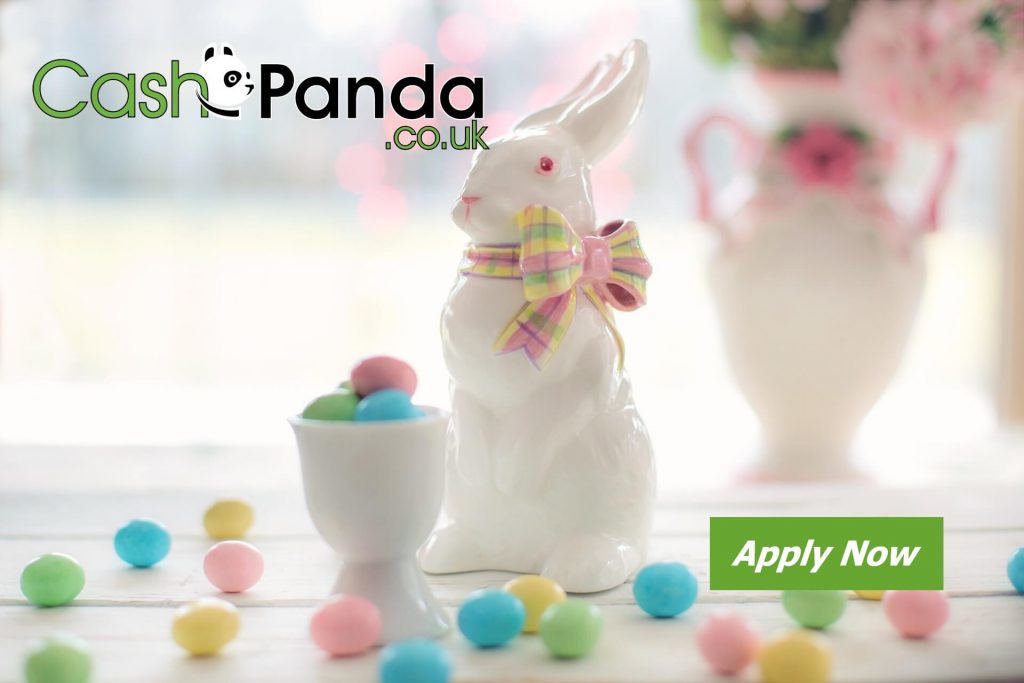 Set up a clothes swap for kids Easter outfits
Just like new pyjamas for Christmas, new Easter clothes have become a "must have" for kids. You can check out charity shops, and sale items, to save money on kids' Easter clothes. But, here's another idea; why not arrange a clothes swap? Kids grow out of their clothes quickly, so it's a safe bet that other people with kids will love the idea of being able to swap clothes that have hardly been warn.
Stick to inviting family and friends, or invite the neighbours as well. Once you've arranged your first swap for Easter, you can have them throughout the year.
Make your own Easter decorations
You don't have to spend a fortune on decorations for Easter. Making your own can be fun, and it's a good distraction for bored kids who are on holiday from school. You can make flowers using crepe paper, tissue paper, scissors and glue.
You can also decorate eggs. Boil the eggs, hard cook them for around twelve minutes, then place them in the fridge, in a bowl of cold water, before you decorate. If you want to use eggs for Easter decoration, year on year, blow out the centre of the egg, leaving the shell. Once they're made, you can use these decorations for several years.
Spend time at the park
Kids are at home at Easter, and everyone ends up getting under each other's feet. Keeping kids entertained at Easter can cost you quite a bit of cash, if you let it. They get bored and you end up giving them extra food, or paying for another game, just to keep them happy. Why not get out and do something that's free instead.
When you're looking for free Easter activities for families, a trip to the local park is a good idea. You can take bikes with you, or ride there, if you choose. You can also take a football for a kick around. Don't forget that if you really want to save money at Easter, you should take a picnic to the park. Park cafés are not the cheapest places to eat. Having sandwiches and drinks with you helps you to avoid this cost.
Have a "Bring something with you" dinner
Cooking a cheap Easter meal isn't easy, especially if people are visiting. If you have a lot of guests to cook for, make it a "bring something with you" meal. Cook the main course yourself, and allocate the buying and preparing of starters, sides and desserts to others. Joining in like this is a big part of what Easter should be about.
Saving money at Easter isn't easy. There are so many temptations along the way. However, we've shown that you can spend time with family and friends at Easter, without spending a fortune. Enjoy the fun.
CashPanda.co.uk  wishes you and your loved one a Happy Easter!
If you need a short term loan from a top lender please visit us at Cashpanda.co.uk for your Free, No obligation quote. 
If you are considering a loan please make sure you can afford to repay it back in time. Late repayments can cause you serious money problems. For help please go to moneyadviceservice.org.uk